We are delighted to be supporting retailer Booths, with our brand Crazy Jack sponsoring Stage 2 of the Tour O'Booths 2021 challenge, whilst raising over £500 for charity so far.
The Tour O'Booths challenge, which launched on Monday 24th May, takes place over five days with the aim to raise awareness and funds for Cure Leukaemia, The Blood Cancer Charity.
Over the five days, the challenge tasks cyclists to ride 600km, as they travel a route that passes all Booths stores, HQ sites and treatment centres.
Emma Woodmansey, Senior Account Manager for Community Foods, took part in Stage 2 of the tour, riding 60 miles from Penwortham to Knutsford, and has so far raised a total of £541 for the charity.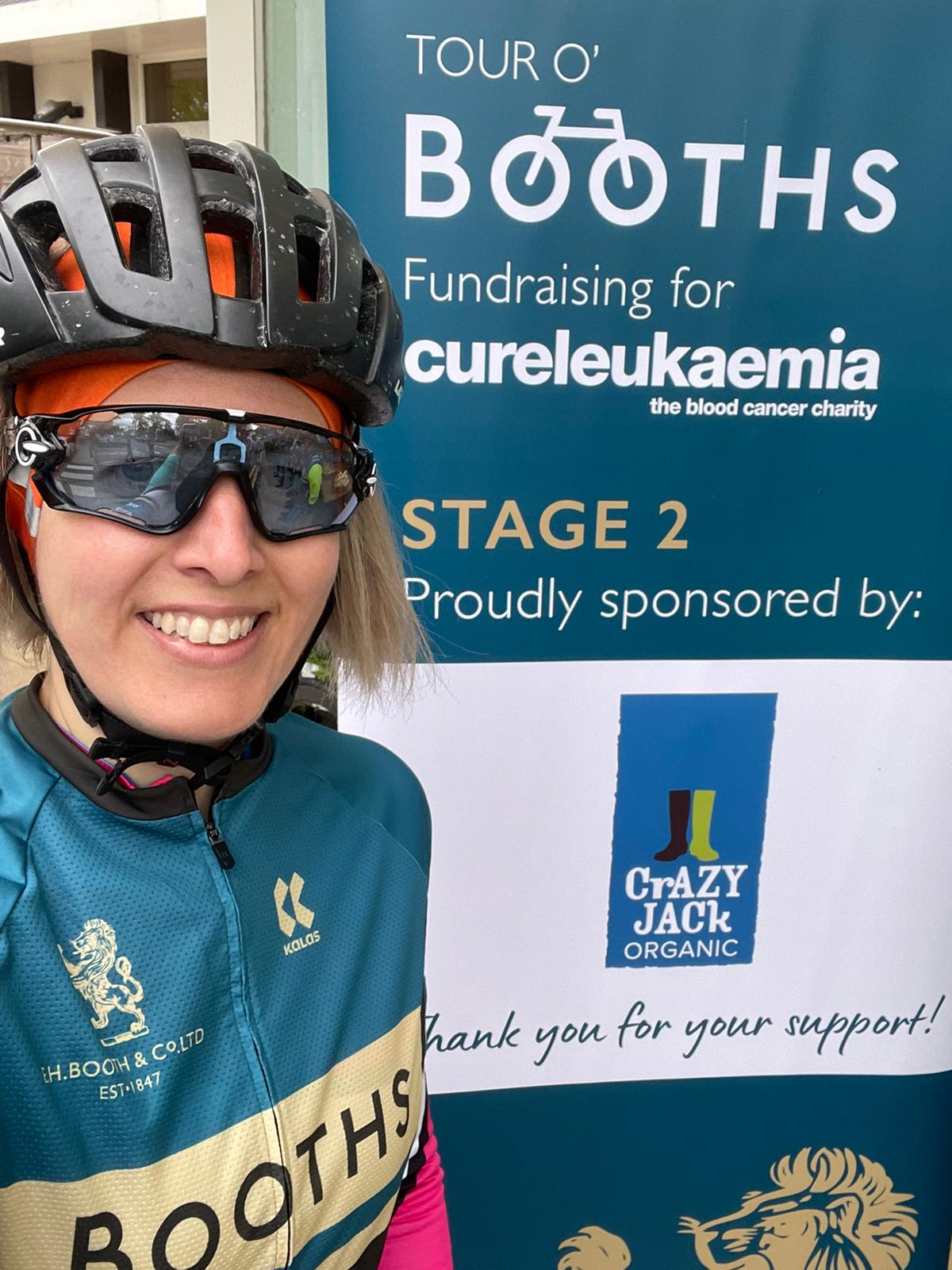 Blood cancer is the fifth most common cancer in the UK, with someone in the UK being diagnosed every 16 minutes.[1] The funds and awareness raised through Tour O'Booths will help Cure Leukaemia continue to support life-saving blood cancer clinical trials through the Trials Acceleration Programme (TAP).
Tracy Kane, Brands Director for Community Foods, comments: "Supporting retailers, and our customers, is at the heart of everything we do at Crazy Jack. As a team, we're honoured to be able to take part in the tour and are proud of Emma for facing the challenge to help raise both awareness and vital funds for charity."