With obesity being flagged as a risk factor of Covid-19[1], Community Foods has recently also seen an average 21% rise across its organic healthy snacking range for our retail brand Crazy Jack Organic.
With searches for 'healthy snacks' more than doubling over lockdown, the demand for healthier alternatives to replace 'traditional' snacks continues to grow – consumers are looking for nutritionally balanced snacks, which are convenient but also have the key nutrients they require.
Our Crazy Jack Soft Ready To Eat Apricots, doubled in sales since lockdown began, and we have now rebranded the larger packs of these as part of our Snack and Share range, along with Ready To Eat Prunes, Dates and Mango. These products join three other bigger pouches filled with Mixed Nuts, Mixed Almonds and a Fruit and Nut Mix and five handy snack packs including Soft, Ready to eat Dried Apricots, Raisins, Mixed Almonds, Cashews and Dried Mango.

The baking range meanwhile will retain the traditional blue and green branding.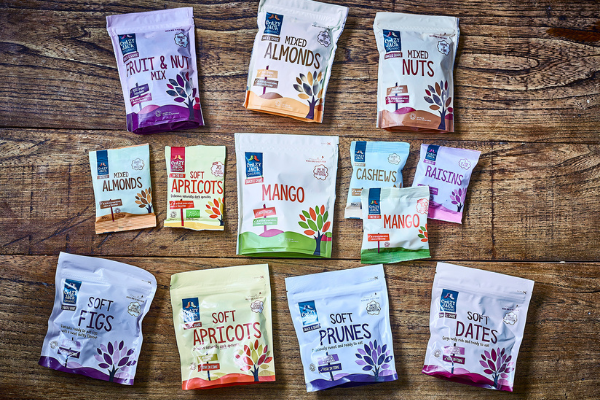 [1] https://www.worldobesity.org/news/statement-coronavirus-covid-19-obesity